The support we receive from Charitable Trusts and Foundations are invaluable to us. Without their generous support, our concerts could not take place.
If you are a Trust or Foundation and would like to support our work or discuss our projects further, our fundraising team would love to hear from you.
England South: Lucy Dinnage lucy@mihc.org or 01932 260817
England North: Jess Ingham jess@mihc.org.uk or 0161 232 8300
Scotland: Sarah Johnston sarah@mihc.org.uk or 0131 556 5848
Wales: Hannah Beadsworth hannah@mihc.org.uk 02920 391 415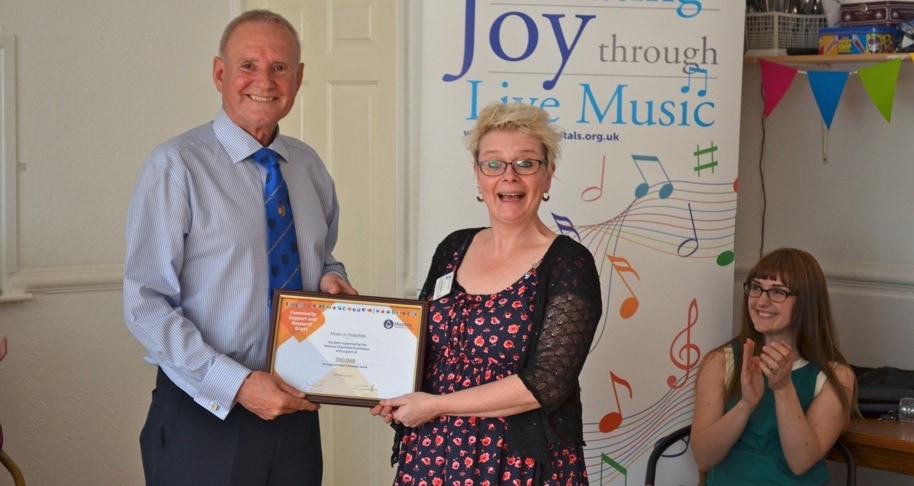 MiHC England North Director Jess Ingham receives a cheque from the Masonic Charitable Foundation for £20,016 in March 2017. This is the first tranche of 3 year project for which £60,048 has been pledged overall.