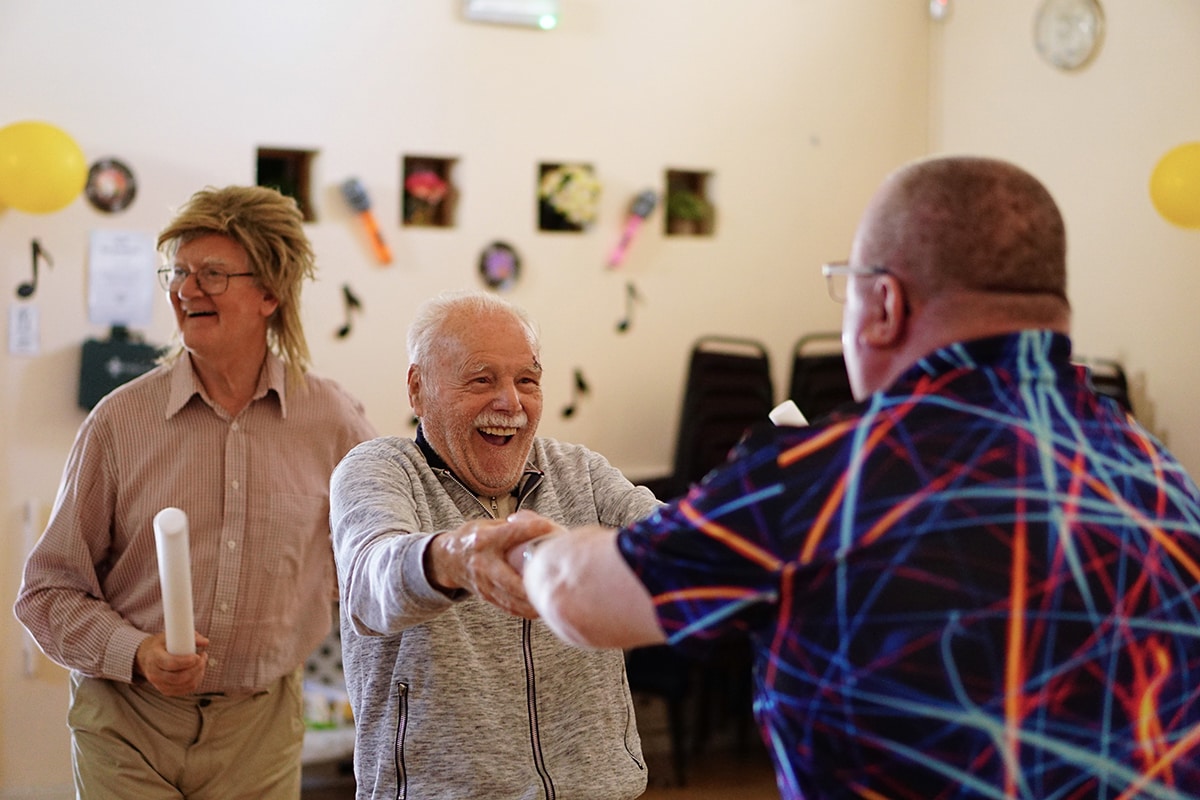 With the launch of our new lottery, you can help to share the healing power of live music and be in with a chance to win prizes as you support.
By entering you are helping to generate regular sustainable funding for Music in Hospitals & Care's live music experiences. Experiences that help people in care homes, hospices and hospitals feel connected.
Join our lottery today and 50% of all tickets sold will help to share meaningful live music across the UK.
How it works
You can pay a number of ways; Direct Debit or one-off with increments of 3/6/12 months of tickets
50p of every pound spent goes to the Charity
Draws are every Saturday evening and supporters are notified by email
£25,000 weekly jackpot prize with new prizes announced regularly
Winners can choose how to receive their winnings – including bank transfers or even donate back to your cause
FAQs
Q: How much do tickets cost?
A: Each ticket costs £1 a week. You can buy more than one ticket for each draw. At least 50p from every £1 ticket you buy will be spent on supporting Music in Hospitals & Care, more information can be found here. The remainder is spent on prizes and on the administration of the lottery.
Q: What information will I need to sign up?
A: Signing up is easy. We just need your name, email address, and postal address. We also need your date of birth to validate you are over 16. Read One Lottery's privacy notice.
Q: How do winners find out they've won?
A: Every week, all winners will be advised by email. The winning number will also be published on our website, Facebook and Twitter each week following the draw.
Q: How will I receive my winnings?
A: Your winnings will be paid directly into your nominated bank account or you can choose to donate your winnings back to the good cause fund.
Q: How do I pay?
A: You can either set up a monthly recurring payment plan via Direct Debit or payment card or pay for a block of 1, 3, 6 or 12 months of weekly tickets on a non-recurring basis.
There is no commitment to stay in the lottery and players can choose to leave at any time.
Unfortunately, we can't accept payments for a single week as payment processing costs would impact the amounts we could provide to prizes and the lottery fund.
Q: Who deals with any questions I may have?
A: One Lottery has a dedicated support number (01865 678679) that deals directly with any queries you may have. You can also email support@onelottery.co.uk.
Q: Can we play as a syndicate?
A: You can play as a syndicate. Find more information on playing safely as a syndicate here.