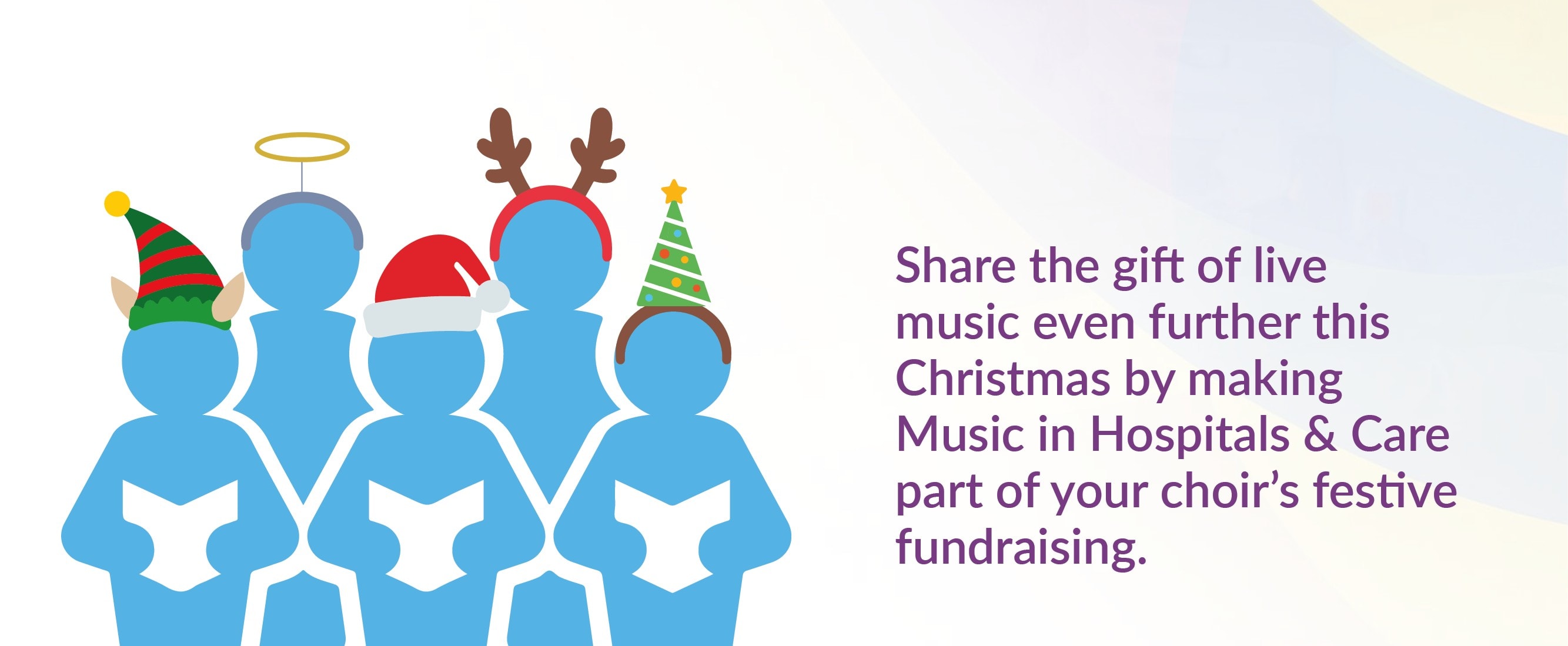 This Christmas we are looking for choirs and musical groups to share the gift of live music even further than ever before. We are asking you to consider donating a proportion of your Christmas concert ticket sales, or to arrange an audience collection in support of our work.
Your fundraising will help us share the gift of live music with even more people in hospitals, care homes and community centres who wouldn't otherwise get to experience it. You will help people come together to unlock emotions, reflect and share memories – as well as make new ones.
Christmas is Music in Hospitals & Care's busiest time of year. Last year, our musicians shared live music with thousands of people throughout the festive period.
We need your help to continue to share the joy of live music at Christmas and every day.  We can provide materials and support to make the most of your efforts.  If you can help or want to find out more, please register your interest using the button below and we'll get back to you.
Thank you for the music!