The support we receive from Charitable Trusts and Foundations are invaluable to us. Without their generous support, our concerts could not take place.
If you are a Trust or Foundation and would like to support our work or discuss our projects further please contact us, our fundraising team would love to hear from you.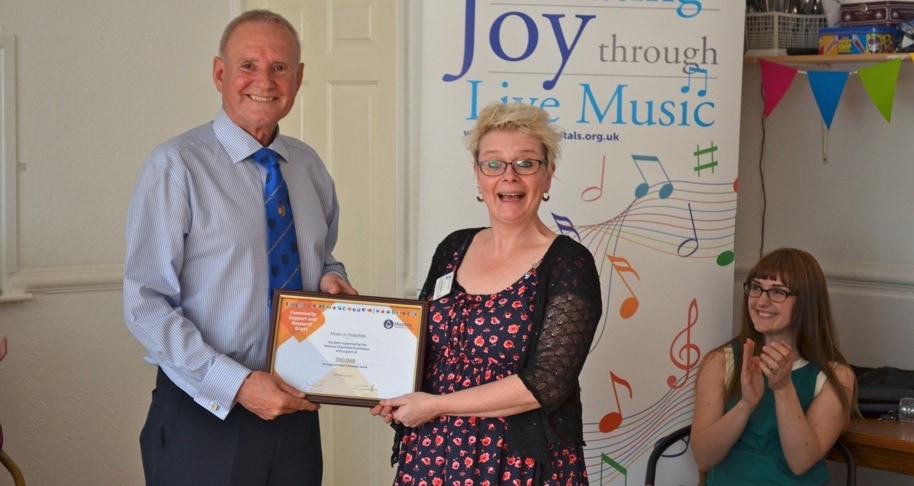 MiHC England North Director Jess Ingham receives a cheque from the Masonic Charitable Foundation for £20,016 in March 2017. This is the first tranche of 3 year project for which £60,048 has been pledged overall.